I am famous for finding hundreds of different occasions to say, "Where in the world has the time gone?" But this time, SERIOUSLY! Where in the world has the time gone? I just can't believe that it's been an entire year since I first met Mr. Eli and all his cuteness. He was only a couple of hours old, but I loved him to pieces the second I laid eyes on him. Now . . . NOW . . . he's ONE! Where does the time go?!
For his 1st birthday, friends and family celebrated in a "Seussical" way. Cat and the Hat decorations, cake, favors, diaper cover & tie . . . what more could a one-year-old ask for? Eli was surrounded by tons of  family and friends, tasty Green Eggs & Ham sandwiches, and some of the yummiest cake (made by his very talented Aunt Shelley) I've ever eaten! What a fun way to spend July 30th

I think the pictures pretty much say it all–it was a very, VERY Happy Birthday!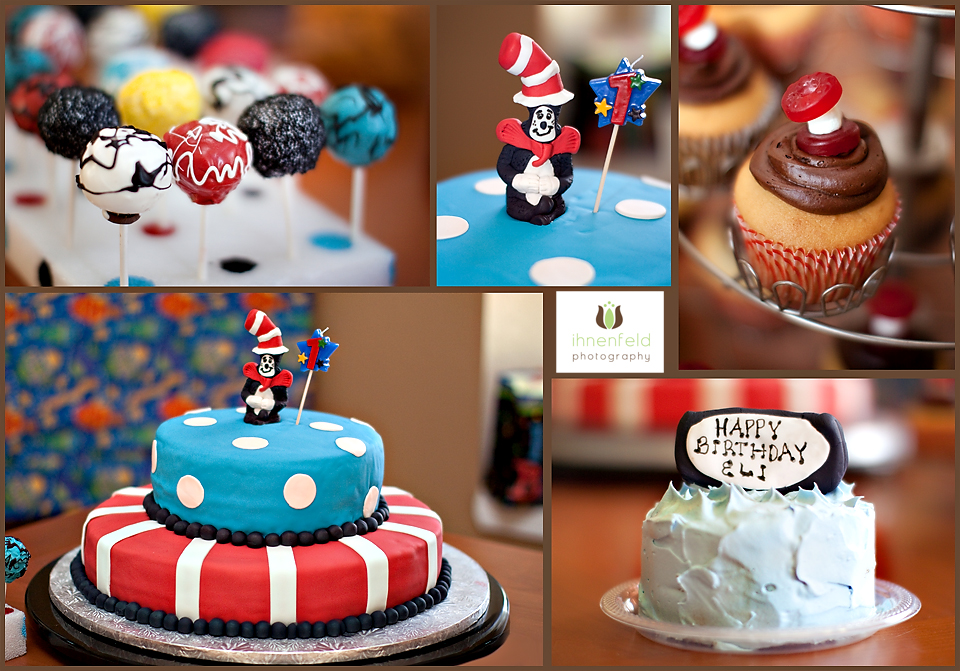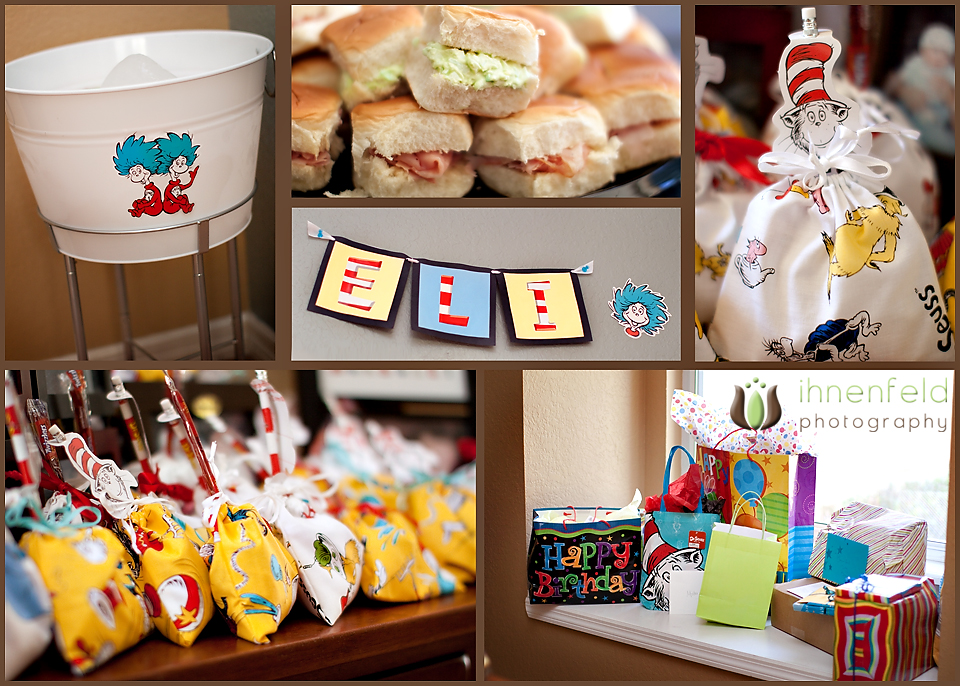 I don't think I've ever seen so many tiny faces in one place to celebrate a first birthday!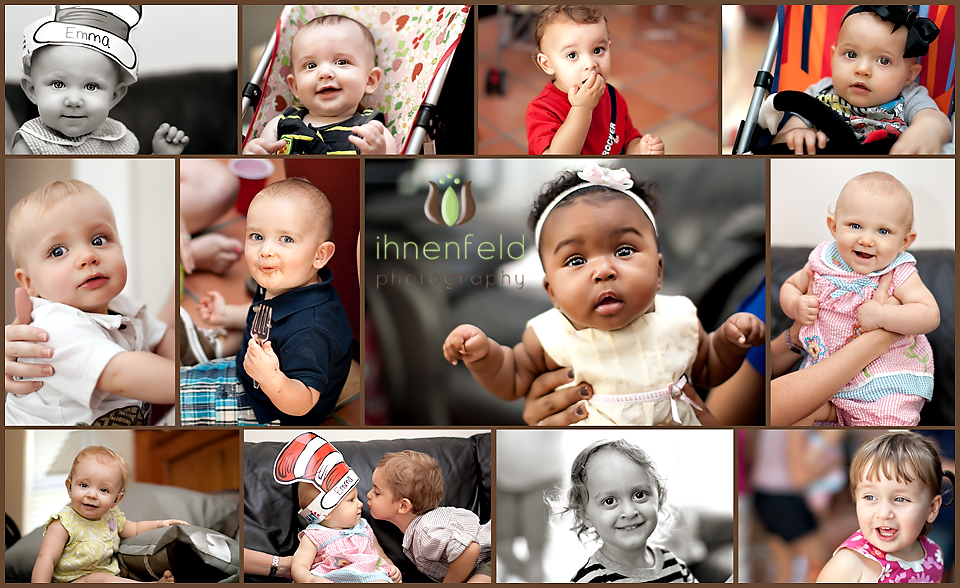 Eli woke up from his nap just in time to get his "game face" on for his big celebration!

All well dressed men knows you need a great tie for every important celebration!!



There wasn't much time to do family pictures, but we took a quick minute to snap a few to mark this big day in the history of the Aber Family!

They are such a beautiful family:



The boys weren't able to make it to Eli's party, but I am including this next picture because the party favor hats were a HUGE hit with both Elijah & JoJo!

This last picture is not in focus and typically wouldn't make it on the blog (shame on me for that), but I am including it in memory of a really funny and loving man. Claude, the gentleman on the left (cracking up at me and my foolishness at the party) passed away, VERY unexpectedly, a couple of days ago. Claude was Jillian's Godmother's husband and I had the pleasure of meeting him at Eli's party. Claude and Jillian's father (on the right) spent the better part of the afternoon under the tree in the backyard cracking jokes and having a great time. He will be missed by everyone that knew him and will be remembered for his great smile, warm heart, and hilarious ways.