To say I'm a bit behind in blogging would be a gross understatement. That being said, I couldn't be happier to be posting the first of many "catch-up" installments to the blog this Summer! Betsy and Jason got married back on the first of July and without further adieu . . . LET'S DO THIS!!
Despite the rain and crazy humidity that Florida offers up each Summer day, Betsy and Jason had THE most beautiful wedding!! Their wedding service was held at the Bourne Family Chapel at Lake Highland Prep (where they both happen to work). This chapel is huge on the inside and has some of the most beautiful arches that frame the alter. Their reception was held at Eagle Creek Golf Club in Orlando where they served up some crazy delicious shrimp and grits for dinner! Chrisanne with Crystal Lake DJ Productions kept the party going all night with great music and fun props for everyone (young and young at heart alike) to wear/play with until they dropped from sheer exhaustion!
I think it's pretty safe to say that, even though the weather didn't exactly cooperate, everyone had an amazing time at this wedding. Betsy and Jason are so lucky to be surrounded by such loving friends and family. They really knew how to make guests (and photographers) feel like part of the family. It was a pleasure getting the chance to meet all of you and most importantly, it was my pleasure spending the day documenting one of the sweetest couples I've ever met!
Big thanks goes out to my girl Kate for coming along to assist and help me get some great shots on their big day!
To say I was in love with her Badgley Mischka shoes would be another gross understatement!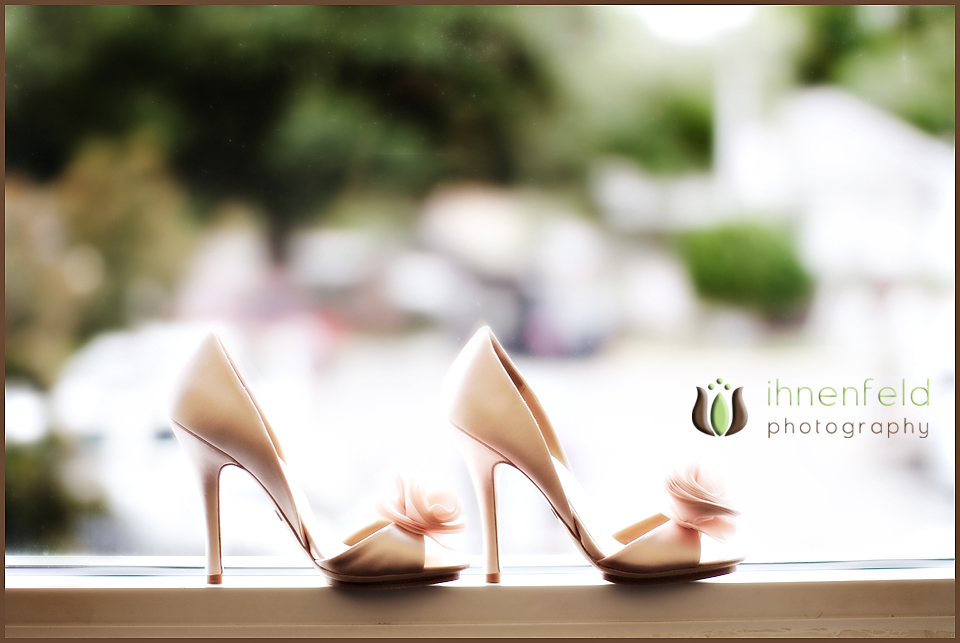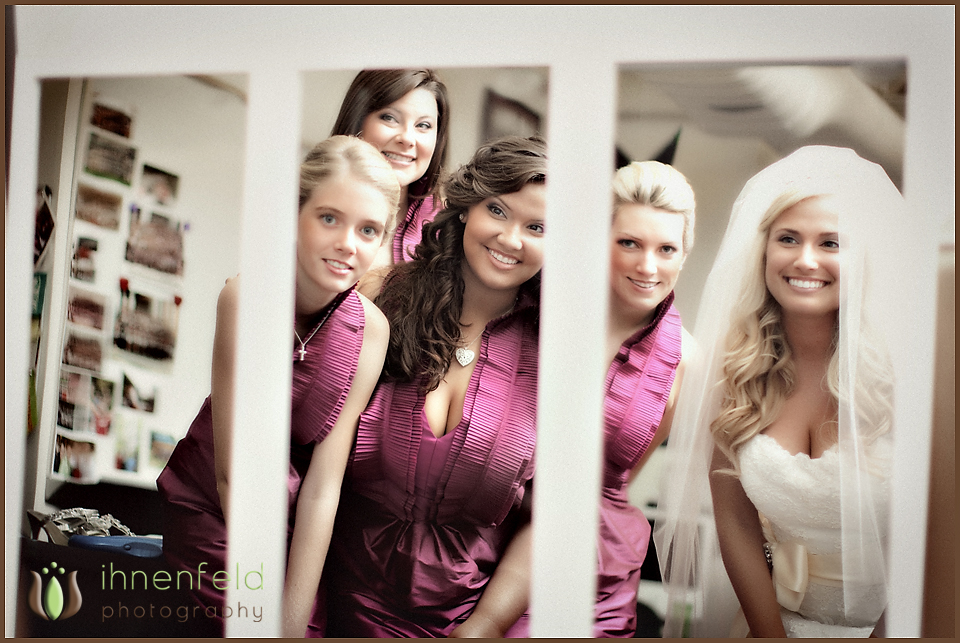 Her dad had the perfect tie to wear for their pink and green wedding!




Betsy with all of her cute kiddos:

Jason with his crew of students & athletes:



Their raspberry Jim Hjelm bridesmaid's dresses were the PERFECT color for the wedding and pictures on the (very soggy) golf course!


Jason's two sons looked so handsome in their tuxedos!


I couldn't help but laugh as I went through the wedding party pictures–somehow stilettos and soggy golf course green don't mix well! Let's just focus on the gorgeous gowns!


They had the CUTEST centerpieces for each table. Guests were assigned to a flower-named table and each table was marked by a beautiful bouquet along with a black and white framed picture of Betsy, Jason, and/or the boys holding the chalkboard with the table's flower name on it! So creative!!

I still have dreams about this meal . . . THE MOST DELICIOUS shrimp and cheese grits EVER!

Lee James Floral Designs provided some of the most photographic flowers I've ever worked with . . .





Cut the Cake designed a very simple and elegant wedding cake that matched their colors perfectly!

Big shout out to my girl Kate for snapping this traditional picture with me and the newlyweds!


It was too cloudy to see any stars out at night, but I love this picture just the same anyway. What a beautiful way to end a beautiful day!